April 13, 2016
Mother's Day Gift Guide: Lafco, Elizabeth and James, Baggu & More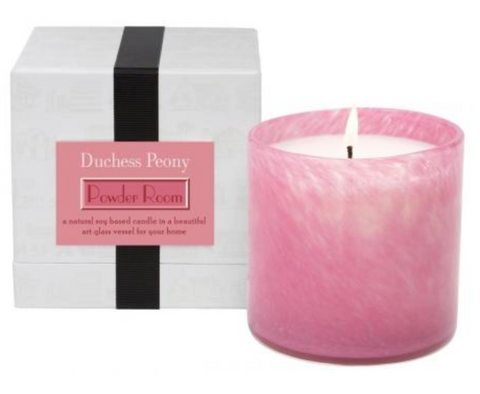 The Peony Candle by Lafco candle is hand-poured in the USA and optimized to yield a 90-hour burn. Formulated with a specialty high soy content wax which burns cleaner than paraffin. Made with natural essential oil-based fragrances that burns richly and evenly, filling the entire space with fragrance. Each candle is made with a 100% cotton wick in a hand-blown art glass vessel whose sophisticated lines and vibrant colors will compliment any space, long after the wax has burned.
Highlight your chic ensemble with the glitzy manner of the Elizabeth and James™ Kona necklace.
Nothing says love and appreciation like the Highgate Heart. This thoughtful, classic glass heart makes a perfect paperweight, keepsake, or desk accessory. An ideal gift for a close friend or loved one. Handmade in America by Simon Pearce glassblowers. Created from lead-free glass using centuries-old techniques. Hand-wash with warm water and mild detergent. Not intended for use in microwaves or ovens. Do not expose glass to extreme heat changes, such as filling with hot liquid or placing in the freezer. A shock in temperature can cause fractures.
A miniature cross body purse, for just the essentials. Mini Violet Purse features adjustable leather cord strap, exterior pocket, and two interior pockets, both fully lined.
The Pequeno Guardian Angel assigned to protect and guide. Listen for the flutter of tiny angel wings.
Created for Count Hadik in the early twentieth century, the classic style of Golden Edge Monogrammed Coaster celebrates this noble Hungarian family.