Shop Talk
the non(e)such shop blog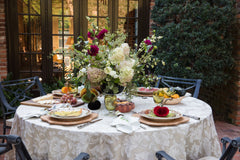 October 17, 2017
Fall Must-Haves: Tableware
It finally feels like Fall in Columbia, South Carolina.  We are lucky (for the most part) that our weather is mild enough we can enjoy the outdoors.  Well, maybe not in July...... 
Over the weekend we had a small gathering with friends and took advantage of the change in seasons. 
...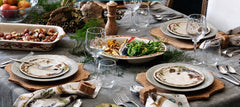 November 1, 2016
Tableware Ideas for Thanksgiving: Juliska Forest Walk China
We wanted to share a few of the Thanksgiving pieces that'll be decorating our tables this season, and we hope you're as excited as we are to dig into all the eats one could ask for on a Thursday!
Juliska Forest Walk china offers an...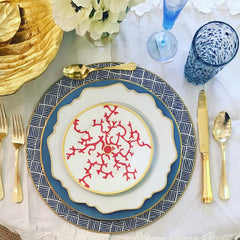 July 14, 2016
Coral & Blue: Ana Weatherly, Raynaud, Juliska
Anna Weatherley Antique Dinner Plate
Stylized branches of sea coral in vibrant coral red, matching solid-color rims and pure gold-plated edging make Raynaud's Cristobal Dessert Plate are works of art for...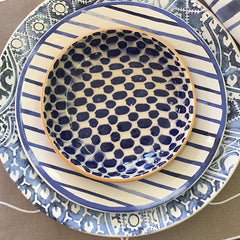 April 12, 2016
Blue and White: Mottahedah, Ralph Lauren, Terrafirma & More
Blue and White is a color combination that never goes out of style.  It is one of our favorite looks on a table- clean, classic and cool.
Here are a few of our favorite blue and white patterns.
Classic Mottahedeh See Post